Why Bethshan?
Looking for a job that is fulfilling, rewarding, challenging, and has a great team?
Bethshan employees find all of these in their work with individuals who have intellectual disabilities.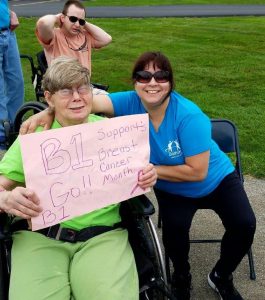 At Bethshan we pride ourselves on providing the highest quality of services and supports to the individuals with intellectual disabilities whom we serve. Our residents and families expect the best from all of us. We expect the best from our employees. Therefore, a positive, enthusiastic attitude is a prerequisite for all employees. Flexibility, sensitivity, and empathy are just some of the attributes that are also required.
The single most important element in Bethshan's success is the quality, caring, and professionalism of our employees. We invest time and money to ensure you are provided with the tools you need to represent yourself and Bethshan as the premier provider of services for people who have intellectual disabilities. You would be hard-pressed to find a crew anywhere with as much experience, caring, and knowledge as we have at Bethshan.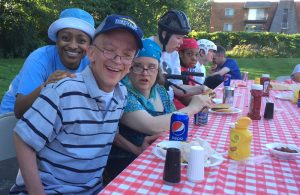 Hopefully, you have a passion for working with people who have special needs. Prior experience is preferred but not necessary. Training is provided. Desire to work with individuals who have intellectual disabilities is a must. Working holidays, shifts, and weekends is a reality of our business. Good attendance is required. Bethshan is flexible with scheduling, however, we prefer to be informed of any scheduling difficulties you may have.
Some other benefits of working for Bethshan:
Health Care Plan – various options are available for full time employees. Coverage includes dental insurance.
Paid Time Off – Paid holidays, vacation time, sick time, and even paid time off for your birthday
Retirement Plan – 403b plan that employees can use to save for retirement on a pre-tax basis. Employees are eligible for a matching program after the first year of employment.
Additional benefits – Life Insurance, Direct Deposit, and Long Term Disability Insurance.
To apply for employment at Bethshan:
OR
Stop by our administrative office Monday – Friday 9:00 AM – 4:30 PM and fill out an application. We are located at 12927 S. Monitor Ave in Palos Heights, Illinois.
View all job openings here.