Our Mission: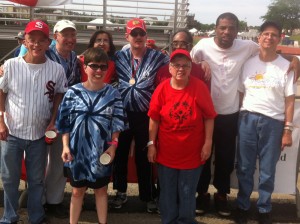 With a commitment to excellence, Bethshan provides Christ centered homes and services in the community that honor the value and dignity of adults who have intellectual disabilities.
What does this mission mean in the life of people who call Bethshan, home? To some we represent safety and stability. To others we represent a route to independence with support. And to many it is a place where they are respected, listened to, and honored in their choices. But to all, they find a place to call home and feel part of a family.
Bethshan is a faith based organization that operates sixteen homes in the southwest suburbs of Chicago to people who have intellectual disabilities. Residents in our homes receive supervision and training from qualified, highly trained Bethshan employees. We have been providing these services with excellence since 1978, and are committed to continuing to offer an array of living environments to provide lifelong care and support.