Bethshan's Mission
With a commitment to excellence, Bethshan provides Christ centered homes and services in the community that honor the value and dignity of adults with intellectual disabilities.
Bethshan's Core Values
Christ Centered – We recognize that as children of God, all people are equal and deserving of respect.
Relationships – We are committed to supporting people to build relationships in their home, families, and to be active members in their communities.
Individuality – We unconditionally accept people for who they are and respect individual choices.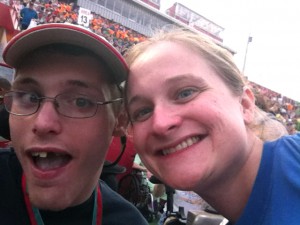 Bethshan Association is a non-profit organization that provides an array of residential environments and services for adults who have cognitive disabilities. Founded in 1978 with support from the Reformed and Christian Reformed church community, the vision of Bethshan was taken from its Biblical meaning which is "house of refuge and security." Parents, whose children with disabilities were reaching adulthood, soon realized that their options were limited. A unique coalition of parents and church supporters developed and became dedicated to providing the highest quality care possible for people with disabilities that Bethshan would serve.
Today Bethshan has far exceeded the vision of its original founders, and serves over 130 people who have disabilities in a wide array of programs. Bethshan fulfills its mission to provide the highest quality of services and supports through unique, Christ-centered care that pledges to provide an environment that is responsive to the needs and expectations of those we serve.