From Nicole a staff member of Bethshan: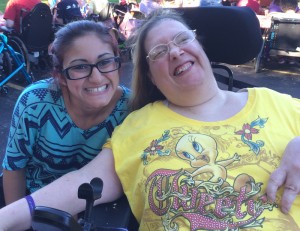 Through my five years of working with Bethshan Association, I have learned a lot about people and myself. Everyone is entitled to their own opinion, their own wants, their own needs…their own life. Starting out as a Direct Support Professional at Bethshan, I was a little nervous. I knew about the position and the agency, but what was my mission? Over the course of three years, I got to know the many residents of Bethshan. I could tell you their favorite TV show, characters, knew their families, what makes them laugh and what makes each individual unique. While supporting them with their various needs, not only did I gain new skills, but I gained new social connections. Once I left the ICF for a case manager position in the CILAs, I met more individuals with special talents, great personalities, and strong faith. Currently the residents I support are very involved with sports, friends & family, hobbies, and just enjoy life! Watching and supporting the individuals who live at Bethshan has helped me realize my purpose, my passions, and has helped me set personal and career goals in my own life. I am thankful to be an employee of Bethshan…for Bethshan has helped shape the person I am today.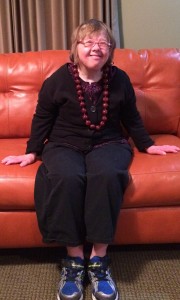 Donna has resided with Bethshan for about thirty years. She has made many lifelong friendships and bonds with those who have crossed her path. In recent years, Donna's aging has impacted her life. The home she was residing in, had many stairs and it was becoming too difficult for her to maneuver around. The administrators at Bethshan determined a quick and comforting transition was necessary to ensure that Donna's quality of life was maintained. Bethshan was able to purchase a new ranch style home and Donna and her house mates were able to move in to this home with no stairs. Donna's joy is present each day as she is surrounded by those she loves. Donna says, "she is blessed to have been with her Bethshan family for all these years."
Milton loves attending Christ Community Church. He is friendly and enjoys meeting new people. One of the staff he works with at Elim during the day, attends the same church, and connected Milton with the hospitality group. Milton is now an official greeter at the church a few times a month. He enjoys the interaction with others at his church and knows that he is serving well and giving back at his church home.